In Stock Auto Parts
Need an important auto part now?
Visit Southern Radiator & Cooling, we carry thousands of auto parts in stock to make it faster and easier for you to repair your vehicle and get back on the road today. Come by the store at 2720 7th Ave N in Birmingham to see our auto parts selection for yourself or call 205-320-2772 and we can talk you through our inventory over the phone.
Are you an auto repair shop?
Ask us about express and courier services.
Specialty brand name auto parts may take slightly longer due to inventory and/or availability. In the unusual case where we don't have your auto parts in stock, we are happy to order it for you.
Our most popular auto parts that we carry include: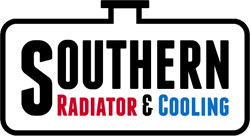 FANTASTIC SERVICE, GREAT PRICES, AND VERY SKILLED STAFF at Southern Armature Works. I couldn't ask for a better result with a timely and professional group of people. THANK YOU for your hard work and caring attitude to help your customers. I WISHED MORE BUSINESSES MODEL THEIR SHOPS AFTER YOU!
JVann M.