Homewood Auto Parts
Southern Radiator & Cooling offers auto parts services to Homewood, AL
In 2012, we began providing our customers in Homewood, AL with professional auto parts services. Our well-trained team of professionals is extremely knowledgeable about all different makes and models of vehicles and the parts required to get your car in tip-top shape. We believe that it is important that our Homewood customers understand what parts we are suggesting and why. At Southern Radiator & Cooling, we work hard to help you feel confident in the vehicle you have invested in.
Call 205-320-2772 to voice any concerns you have with your domestic or import vehicle, and we can discuss your auto parts options.
See you at Southern Radiator & Cooling soon, where we have operated with integrity in auto parts since being established in 2012.
Southern Radiator & Cooling
2720 7th Ave N
Birmingham, AL 35203
205-320-2772
Email Us!

Hours:
Monday
Tuesday
Wednesday
Thursday
Friday
Saturday
Sunday


7:00AM - 4:30PM
7:00AM - 4:30PM
7:00AM - 4:30PM
7:00AM - 4:30PM
7:00AM - 4:30PM
Closed
Closed

Hi!
We'd love to hear from you. Whether you have a question about auto parts for your car or truck or you're ready to place an order, our team is here to answer all your questions. You can bypass this form and come by our auto parts store. It is conveniently located near you in Birmingham at 2720 7th Ave N. Southern Radiator & Cooling is your one-stop auto parts store.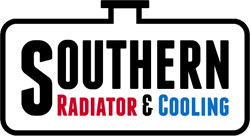 FANTASTIC SERVICE, GREAT PRICES, AND VERY SKILLED STAFF at Southern Armature Works. I couldn't ask for a better result with a timely and professional group of people. THANK YOU for your hard work and caring attitude to help your customers. I WISHED MORE BUSINESSES MODEL THEIR SHOPS AFTER YOU!
JVann M.