Smog Check: Testing and Repairs
Smog Checks in Birmingham
*Please bring your DMV renewal notice indicating a Smog Check is required with you and your Smog Check certificate will be electronically sent to the DMV.
Why Choose Southern Radiator & Cooling in Birmingham for Your Smog Testing and Repair
Specialized smog check service station in Birmingham
Smog test and repair options to minimize cost and maximize convenience
Smog failure diagnosis with onsite repair and smog retesting
State-of-the-art automotive smog repair systems and tools
We participate in the California State Free Smog Testing Program
Ask about smog repair discounts and coupons
Birmingham's Trusted Source for Smog Testing and Repair
Ask any car or truck owner in Birmingham who they recommend for smog testing and repair, and they will tell you Southern Radiator & Cooling.

Since 2012, the pro mechanics at Southern Radiator & Cooling have provided quick smog testing and cost-effective smog repairs when needed. Start a maintenance service plan with us that can help prevent high-cost repairs to your emission system. We are professional, honest, and friendly. For five star, cost conscious smog testing and repair services call Southern Radiator & Cooling at 205-320-2772 to schedule an appointment today or stop by our location at 2720 7th Ave N in Birmingham, AL, 35203.
What Does Southern Radiator & Cooling Do During a Smog Check?
We inspect your car or truck's emissions-control equipment to measure the number of pollutants your vehicle is emitting.

First, Southern Radiator & Cooling will analyze your car or truck's OBD computer system, emissions-control system, and check engine light codes for standard warnings that your emissions system is no longer functioning properly.

Next, we will inspect your car or truck's gas cap, ignition timing, exhaust gas recirculation system, fuel, and evaporative system.

Finally, we will perform a Tailpipe Emissions Inspection which measures the type and quantity of any pollutant emitted from your vehicle's tailpipe.
Did You Pass Your Smog Test?
Great! If your vehicle passes a smog check, Southern Radiator & Cooling will provide you a vehicle inspection report showing your vehicle's results and will electronically send the smog certificate to DMV.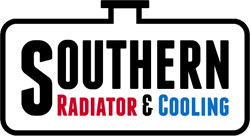 FANTASTIC SERVICE, GREAT PRICES, AND VERY SKILLED STAFF at Southern Armature Works. I couldn't ask for a better result with a timely and professional group of people. THANK YOU for your hard work and caring attitude to help your customers. I WISHED MORE BUSINESSES MODEL THEIR SHOPS AFTER YOU!
JVann M.