Southern Radiator & Cooling in Birmingham For Heavy Duty Construction and More
When it comes to maintaining heavy-duty trucks, construction, mining or farming equipment, time is money. Southern Radiator & Cooling in Birmingham is the preferred provider of maintenance and repair services for heavy-duty trucks and equipment. From in-cab climate control to diesel engine repairs, we offer local, regional and cross-country services.
With properly tracked and scheduled planned maintenance, Southern Radiator & Cooling keeps your heavy duty vehicles on the move. But, if your heavy duty vehicle breaks down, we will get it back up and running fast and affordably with our mobile response team, cost reduction controls, and a large inventory of parts. Call us today at
205-320-2772
!
[HD_SERVICES]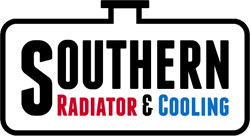 FANTASTIC SERVICE, GREAT PRICES, AND VERY SKILLED STAFF at Southern Armature Works. I couldn't ask for a better result with a timely and professional group of people. THANK YOU for your hard work and caring attitude to help your customers. I WISHED MORE BUSINESSES MODEL THEIR SHOPS AFTER YOU!
JVann M.